Senior Network Designer & Planner
Job description
This vacancy has now expired. Please see similar roles below...
MAKE A DIFFERENCE
In this role, you will be the responsible for the designing, planning, and coordinating the implementation of network changes. These changes will vary greatly in size, scope, time, and cost.  You will work with business and technical contacts to understand, refine, and scope out service requests and moves/adds/changes (MACs).  You will then coordinate will relevant groups, vendors, and service providers to order equipment, establish services, facilitate installation, and ultimately provide the requester with a superior network experience.  You will be responsible for following the proper change processes including definition, scheduling, communication, execution, and closeout.  As a senior designer, you will be responsible for very technical planning activities including low level designs, cable and build documentation, and exact device configurations.
The main accountabilities of this role will be:
Respond to and work with requesters for any network change requests or moves/add/changes (MACs), large or small
Coordinate scheduling with local site contacts and requesters for changes, requirements gathering, data collection, and ideation
Define the high-level design (HLD) and low-level design (LLD) requirements and documentation of any given request
Own the change and asset management lifecycle of the network
Maintain calendar of all change to be executed in the network space
Create and manage change records with risk assessments for all network changes
Attending the change advisory board (CAB) meetings for communication of changes across the wider IT organization
Handle procurement activities as they relate to the change requested including building of bill of materials (BOMs), acquiring quotes, and placing orders while following procurement processes and guidelines
Managing shipping and logistics for all deliveries of services of network equipment
Coordinate installation/decommission of network equipment and circuits
Perform and/or assess local site surveys including LAN and WLAN
Create WLAN deployment plans utilizing surveys and planning software such as Ekahau
Establish network refresh plans, cost estimates, project timelines, and resource needs for all changes
Define refresh schedule of network components including physical replacement guidelines but also code upgrades, patching, and other maintenance type changes
Engage with manufacturer technical support experts to validate design considerations, be abreast of new possibilities, and ensure we are being consistent with our goals as a company
Create and maintain global standard documentation for network infrastructure
Participate in change activity in advisory role for which operations team is executing the given design
Working with cloud and security teams to design external facing networks that adhere to guidelines of those external stakeholders
Mentor and guide more junior planners in considerations, options, and methods for planning networks
Recommend design standards to be adopted by future designs and network needs
Work with architects to validate outcomes, ensure no unintended consequences, and maximize the user experience
Qualifications
WHAT WE ARE LOOKING FOR.
6+ years' hands on design, troubleshooting and configuration experience in supporting large multi-national corporate networks utilizing a diverse set of technologies and vendors
6+ years working directly in and configuring devices via Cisco IOS and the Meraki dashboard
6+ years troubleshooting and configuring WLAN technologies; Cisco and Meraki experience desired.
2+ years working with Cisco NSO, SAE, UCS, ISE, and DUO is desired
2+ years' experience with VMware
Extremely proficient in the use of IOS and Meraki dashboard in the troubleshooting and configuration of the network
Cisco Certified Network/Design Professional (CCNP/CCDP) or comparable certification required or demonstrable work experience and skill
Extremely comfortable collecting and analyzing packet captures
Expert (High level understanding and application of network protocols and functions including BGP, OSPF, EIGRP, NAT, DNS, DHCP, SDWAN, IPAM, SDN, ACL, Spanning Tree, VLAN, OSI Model, NetFlow, TACACs
Ability to convey complex technical topics into layman terms while under time constraints
Significant experience leveraging NMS tools (such as Nagios, SevOne, LiveNX, SolarWinds, NetScout, ServiceNow, Meraki Dashboard, etc.) to diagnose & triage issues or requests
Must be extremely familiar with the use and limitations of syslogs, SNMP traps, device polling, NetFlow, and other management functions
Understanding of ITIL and its principles such as event, incident, problem, and change management
Organizational skills to manage multiple priorities at one time while meeting deadlines
Experience leading network implementation & refresh projects from a technical, not just a coordination perspective
Experience working with customers remotely and over the phone to assist with network troubleshooting
Must be able to review network designs and identify flaws in those proposals as well as make recommendations on how to resolve
An ideal candidate will have significant experience designing, implementing, and operating a very large network
Proficient with design tools such as Microsoft Visio, Ekahau, LucidChart, etc.
Additional Information
WHAT WE OFFER
A role which contributes to valuable and impactful work in a stimulating and international environment
Flexible working arrangements and environment with an open culture and diverse workforce, a possibility of working from home
Competitive salary and benefits package
The opportunity to work with and learn from highly qualified and experienced employees
A culture that promotes work/life balance, celebrates diversity and offers numerous events throughout the year
Learning culture and a wide range of development options, including access to learning platforms (Degreed, LinkedIn Learning, O'Reilly)
High quality office environment
Syngenta has been ranked as a top employer by Science Journal.
Learn more about our team and our mission here:  https://www.youtube.com/watch?v=OVCN_51GbNI
Syngenta is an Equal Opportunity Employer and does not discriminate in recruitment, hiring, training, promotion or any other employment practices for reasons of race, color, religion, gender, national origin, age, sexual orientation, marital or veteran status, disability, or any other legally protected status.
Company Description
ABOUT SYNGENTA
Syngenta Group is a leading science-based agtech company, dedicated to bringing plant potential to life. Each of our 50,000 employees in more than 100 countries work together to solve humanity's most pressing challenges: feeding the world safety while taking care of our planet. We are proud to stand at the forefront of the tech revolution in agriculture. Using the latest digital innovations, data, and cutting-edge technologies we want to reshape the industry through data-fueled intelligent science. This is only possible through digital science by smartly connecting, integrating and exploiting data from Research and Development to Commercial, to better tailor our products and grower advice.
Our business success reflects the quality and skill of our people. We recognize that human diversity is as important to our business as biodiversity. Embracing the unique perspectives and capabilities of our employees helps us continue to catalyze innovation, maximize performance, and create business value. Join us and help shape the future of agriculture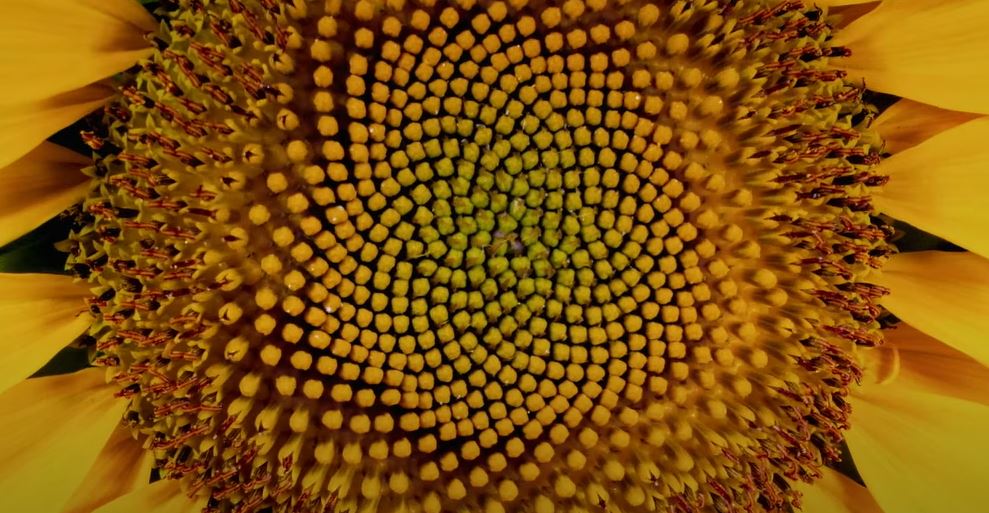 VideoUrl
https://www.youtube.com/watch?v=OVCN_51GbNI
List #1
Articles you might be interested in


My Garden: The grand finale
Summary
The My Garden project started by our Syngenta Group Ambassador comes to its grand finale, with a group of friends enjoying Aleksander's fresh produce. Over the past few months our Syngenta Group Amba
Read more



Partnering for impact
Summary
Syngenta Group is committed to building on our rich network of strategic sustainability partnerships with academic institutions, the food value chain, agricultural businesses and farmers to increase t
Read more