Chemical research internship
Our scientists are dedicated to research that develops innovative solutions to help increase crop productivity for farmers worldwide. They are integral to our research and development team that is tasked with helping farmers be more efficient, control pests better, cope with unpredictable weather, break through yield barriers and ultimately bring in a profitable harvest.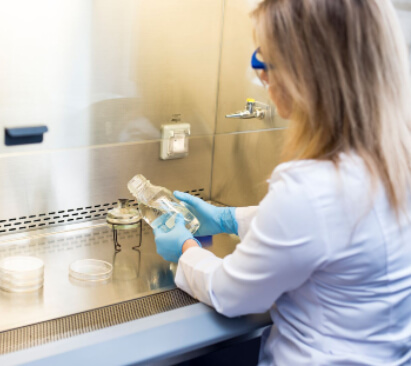 Solving practical problems
We offer several chemistry internships based at our research and development center in Stein for highly-motivated students — currently enrolled in a Bachelor's, Master's, or Ph.D. program in chemistry — who can bring scientific excellence and are excited by solving practical problems in chemistry.

As a chemistry intern, you could be working on a wide range of projects during the 5-to-7 month program, including:

Crop Protection Research and Process Research
Scientific Computing and Computational Chemistry
Analytical Chemistry
Tasks may vary depending on the team you would be working within and are not limited to those listed above.
How to apply