So much more goes into safely feeding the world than the ingredients on our plates. Whether it's soil quality, availability of clean water, or the effects of climate change, the global farming community is constantly having to overcome challenges to grow fresh produce for a rising population while taking care of the planet. From autonomous robots to satellites and cutting-edge science, farmers around the world are deploying new technologies to help them work in smart and cost-effective ways.

This is a unique moment in the history of agriculture. In earlier times, farming was a trade passed down from one generation to another, the farmers of tomorrow are coming well equipped with digital knowledge and skills. Over the past 30 years, tech- and innovation-focused sustainable agriculture has moved to become a major trend.

We believe that helping growers make better, data-driven decisions will lead to better outcomes for farmers while protecting our environment.
Unlocking the value that digital can bring
At Syngenta, we are turning data into meaningful information that is powerful in the hands of our growers. Combined with farmers' deep knowledge of their land, our insights help farmers to run their operations more productively and cost efficiently, reduce their inputs, increase their profits and yields and ultimately enable more sustainable agriculture.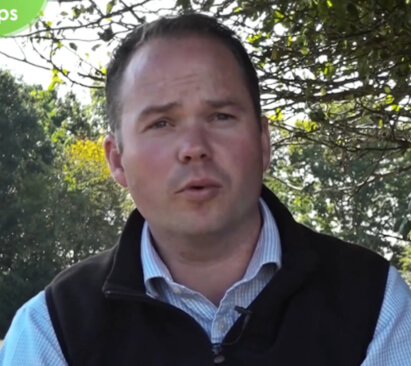 Diagnostic Apps
As growing conditions on farms become less predictable, more pests are likely to emerge. Diagnostic apps help farmers get the right information to address the critical issue while minimizing the use of pesticides
Our Digital capability