Shaping your future in agriculture
The power of together
Imagine being part of a global network of leaders in science and agronomy. Together we share a passion for helping our customers work towards a common goal of safely feeding the world while taking care of our planet.
Growth for all
We offer the opportunity to develop your career through individualized programs that are tailored to cultivate a valuable skillset. You will work in a highly collaborative work environment that places emphasis on investing in the individual.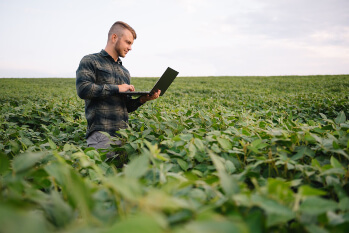 A unique culture
We have a distinctive culture and way of working where every employee helps shape who we are and what impact we make. We nurture talent so you can grow and succeed and make a contribution that is truly yours.

We encourage you to check for opportunities often as global and regional positions are available at various times of the year.
Production and Supply program
The program is administered and run across various locations. Rotating through two to three different areas over a three year period, you will gain broad business exposure. Currently the application period is open for the 2024 North America program.
Visit our North America website