Tackling the food and climate crises with regenerative agriculture
By Syngenta Group News Service
May 2022
Syngenta Group CEO Erik Fyrwald calls for wider science-based dialogue on transforming agriculture.
In a recent interview with Switzerland's NZZ am Sonntag, our CEO spoke about the need to transform farming to respond to the global food crisis and to make agriculture part of the solution to climate change.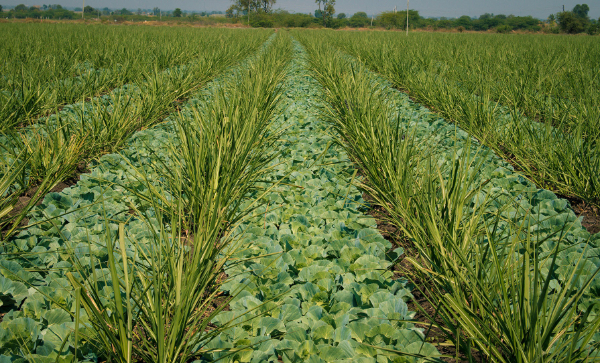 Much of the ensuing debate – including the headline on the article – has been about organic food and agriculture. Today, Fyrwald reiterates the need to draw on both conventional and organic agriculture to bring together a third, climate smart way – regenerative agriculture – that uses practices that regenerate soils, increase productivity and capture carbon in soils. Such practices include low or no tillage, use of cover crops and crop rotation and have proven effective in Syngenta Group's work with farmers.
In a Linked In post, Fyrwald writes:
"The Head of the UN World Food Programme, David M. Beasley, recently said 283 million people are "marching towards starvation." We must address this food crisis head on – with short-, medium- and long-term solutions. At the same time, we must build momentum fighting the worsening climate crisis."
A transformation towards regenerative agriculture would lead to more food grown on less land; reduced agricultural greenhouse gas emissions; increased biodiversity; and enhanced soil health.
"While many farmers and companies across agriculture are embracing regenerative practices, we also need governments and media to do more to encourage widespread adoption," writes Fyrwald. "Let's continue to have an open dialogue, exchanging ideas and focusing on science-based solutions to overcome these huge challenges."
Read more on LinkedIn
Receive articles like this
Receive articles like this
List #1
Roles you might be interested in
List #1
Articles you might like


My Garden: The grand finale
Summary
The My Garden project started by our Syngenta Group Ambassador comes to its grand finale, with a group of friends enjoying Aleksander's fresh produce. Over the past few months our Syngenta Group Amba
Read more


Partnering for impact
Summary
Syngenta Group is committed to building on our rich network of strategic sustainability partnerships with academic institutions, the food value chain, agricultural businesses and farmers to increase t
Read more