My Garden: The grand finale
The My Garden project started by our Syngenta Group Ambassador comes to its grand finale, with a group of friends enjoying Aleksander's fresh produce.
Over the past few months our Syngenta Group Ambassador and novice gardener Aleksander Aamodt Kilde has been tending his vegetable and herb garden with the aim of harvesting his produce to cook for friends.
Basil, carrots, zucchini, tomatoes, peppers, broccoli, cucumber, radish, salad … he has grown a wide range of nutritious produce with a little help from Syngenta experts to plant and care for it correctly.
A small group of his friends gathered around the table at his home in Innsbruck to enjoy the taste of veggies and herbs fresh from the soil. Aleksander had made a rich and creamy pesto sauce from his own basil, using tips from his fans in his social media community.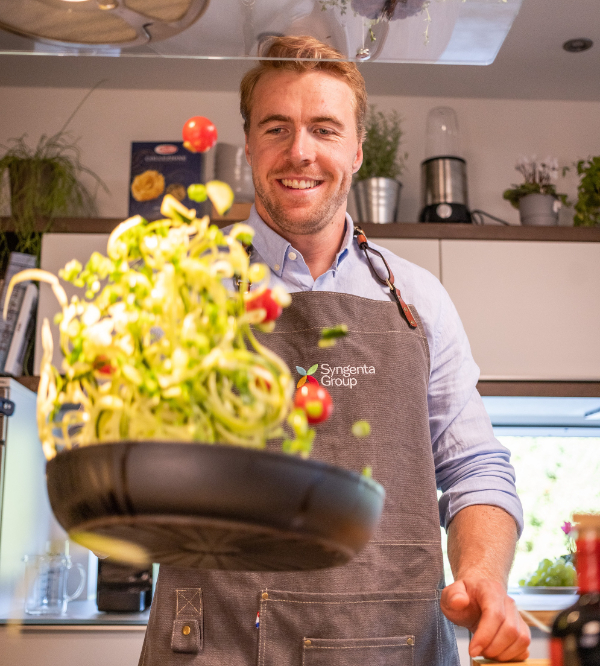 The verdict was: delicious! But what else was on the guests' plates, alongside the fragrant pesto? What was their favorite dish? Which veggies did they find the tastiest? Luckily, Aleksander and his friends made a short video of their evening, and are happy to invite you to watch it and join in their celebration.
Aleksander's My Garden journey is over for this season, and he will now be sticking to a strict training schedule and a nutritious meal plan to reach his peak performance for his next big sports challenge in Beijing early next year.
Receive articles like this
Receive articles like this
List #1
Roles you might be interested in
List #1
Articles you might like