Our Product Safety teams play a critical role in getting our
much-needed products to farmers.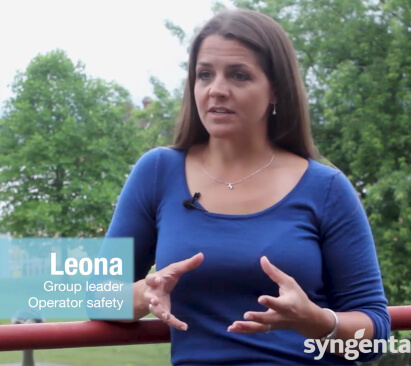 What it's like to work in our Product Safety team?
At Syngenta, our research and development leads the agricultural industry: we spend around US$1.3bn a year on R&D and regularly bring new products to market.

Working in more than 90 countries around the world, our scientists accelerate innovation to bring farmers safe and sustainable new products, helping them mitigate the impacts of climate change, and feed an ever growing population.


Scientific excellence
Our world class Product Safety organization is recognized and respected for its scientific excellence both within Syngenta and across the industry. We are continuing to increase our scientific capability to deliver more sustainable products to farmers. The safety of Syngenta's products for people and the environment is a key component of our work. We apply the latest scientific approaches to assess the safety of our products. Many of our scientists are engaged in exciting new research with academia or key collaborators to advance the scientific understanding of both the safety profiles of our molecules and the regulatory risk assessment frameworks within which we operate.
Our latest publications
Guidance for Developing Amphibian Population Models for Ecological Risk Assessment
Awkerman J, Raimondo S, Schmolke A, et al.

Comparison of Fragmentation Techniques for the Structural Characterisation of Singly Charged Agrochemicals
Marzullo, B. P.; Morgan, T. E.; Wootton, C. A.; Li, M.; Perry, S. J.; Saeed, M.; Barrow, M. P.; O'Connor, P. B.,
Global team
We are a global team of scientists with locations in Europe, North America, Latin America and Asia Pacific. We trust and support each other. Our Product Safety teams work proactively and collaborate widely with scientists to address today's challenges with the future in mind. The diversity of our team is essential to achieve increased innovation. We are proud to have 32 nationalities and almost an equal gender split in our global Product Safety team.
Our R&D locations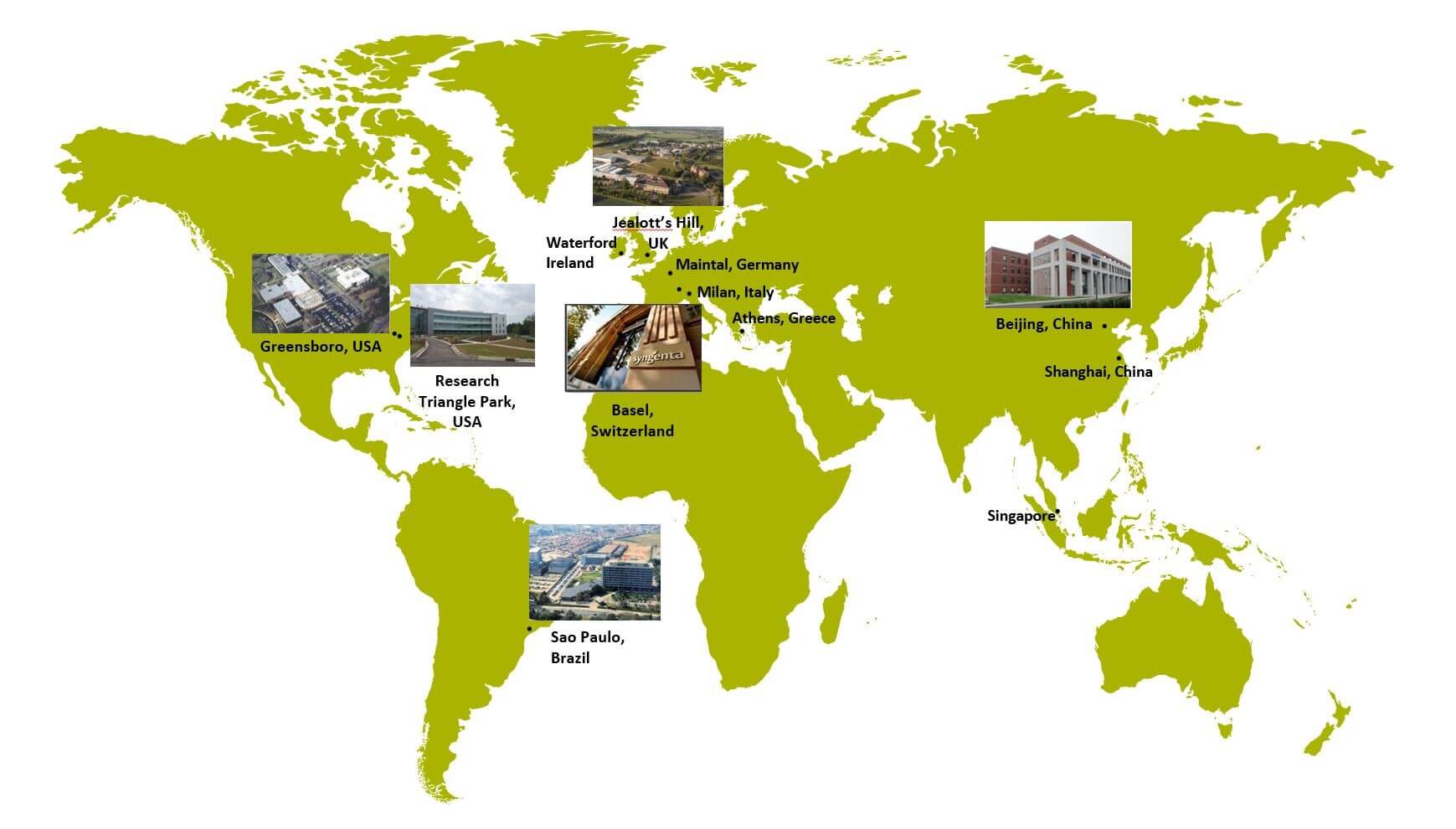 Building our capability to tackle future challenges
By applying world-class science and winning innovation, we can not only meet regulatory requirements to address safety of Syngenta products but also offer growers safe, cost-effective solutions that address the demands of a rapidly changing world. We constantly find ways to innovate and accelerate through predictive science.

Focusing on continuous improvement we actively seek to improve the skills, ways of working, processes and tools that are essential for compliant, efficient and effective delivery across the entire Product Safety Function.

Having one of the most productive crop protection pipelines in the industry, we continuously grow our Product Safety function to support our delivery. Therefore, we are looking for natural scientists with differentiated career pathways and experiences, such as deep technical experts, multifunctional project team members, people leadership and operational expertise. So come and join our scientists already in Syngenta Product Safety and help us bring the next generation of crop protection innovation into the hands of farmers.
Are you interested in following our professional and innovative team?